Finding Value for Money When Visiting the UK

Top tip - book in advance where possible
Book accommodation, flights, and things to do in the United Kingdom
The largest expenses when visiting a country are accommodation, and food and drink (no getting around those), followed by entertainment, transport and shopping. Value for money for each of these things is more important than simple expense, we show you some ways of getting the best value for money when visiting the UK. One of the best things you can do to economize is to book as many things in advance as you can, this will often get you a lower price compared to a later booking or not booking at all.
---
Accommodation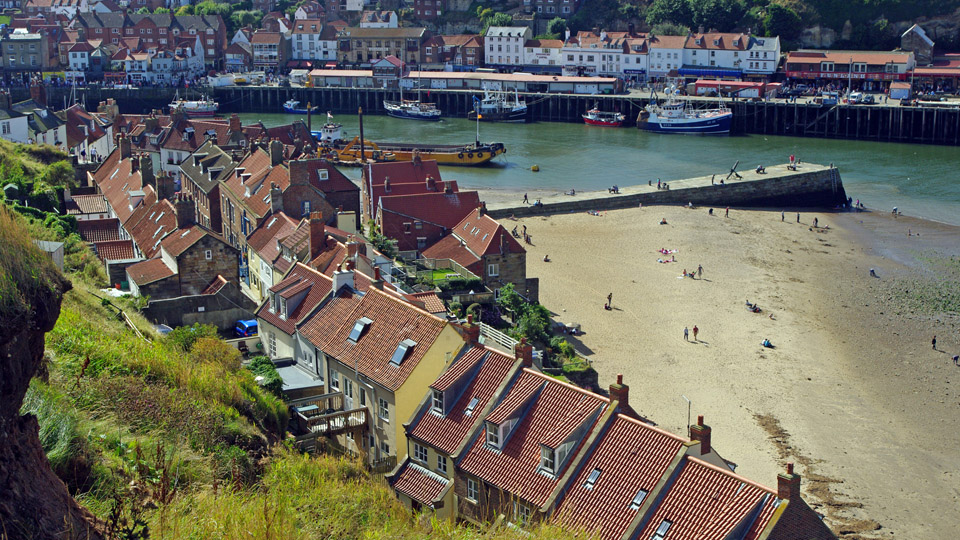 There are two areas where accommodation in the UK is regularly stated by visitors to deliver the best value for money, they are near to each end of the expense scale.
Luxury hotels - defined as four star and above. If your budget stretches this far Britain has some great value for money examples, they aren't cheap but they do deliver the expected luxury experience.
Guest houses and Bed and Breakfast accommodation - more affordable for most visitors, these are almost all one-offs by definition and frequently family run. Smaller than hotels they offer a range of breakfast options with some also offering evening meals as well. These are regularly rated as delivering better value accommodation than similar priced hotels though the hotels are more frequently used. Something of a hidden secret and readily evaluated these days with accommodation rating sites.
---
Food and Drink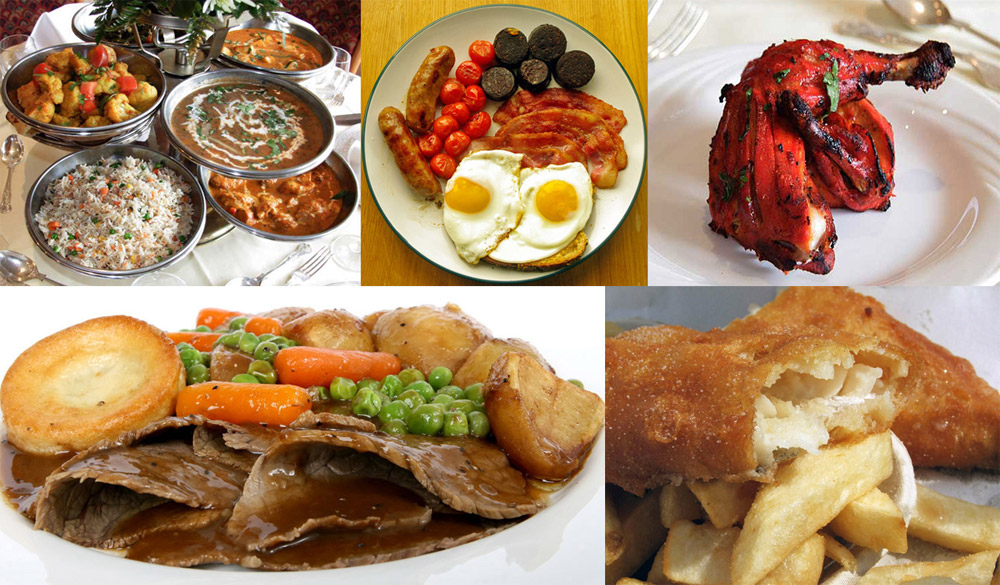 Food is an integral cultural aspect of travel Everyone eats, how to spend less doing it
The local pub - For the best value places to eat out, go where the British themselves and go where they know they will get a good meal at a reasonable price. It's not as if we keep it a secret or anything, but there are relatively few overseas visitors who take this option when visiting Britain. Many pubs and bars have an extensive seated restaurant area where food is served and those that don't will often serve food in the form of filled sandwiches and baguettes, and there are chips with all sorts of things that can be eaten at the normal tables.
The pub dining scene in Britain is as varied as the rest of the restaurant sector with cheap and cheerful offerings right up to some seriously gourmet establishments with Michelin stars where you have to book well in advance. What you get is good food in a casual unpretentious setting, children are almost always welcome and sometimes dogs too, in the summer months there may be a garden where you can sit out and eat and drink.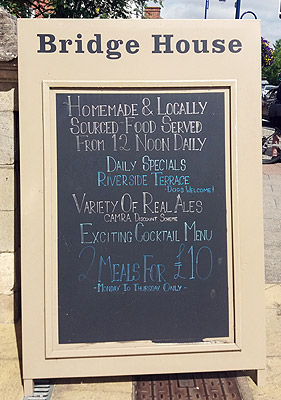 There are many non-alcoholic drinks options available and many pubs serve food at lunch time and in the evening as well, some offer an "all day breakfast", the traditional fry-up at any time of day usually up to the start of evening service.
The pub is also a good place for Sunday lunch where some will run a "Carvery" and sometimes on other days of the week too. These may have buffet style service delivering the traditional "Sunday Roast", a selection of large roasted joints of meat, that will always include beef and pork, with often others too such as turkey, lamb and gammon. There will roasted and steamed vegetables, Yorkshire puddings, gravy and probably sauces to go with the meats. The price varies but expect it to be from £10-£15 per person, there may be offers available including reduced rates for children. Toby run a chain of carveries though there are many non-chain ones around, use your smartphone to find one nearby when in the UK.
Your own hotel or guesthouse - frequently given the thumbs up by guests where available, smaller establishments will have fewer choices, you will need to let them know in advance that you want an evening meal.
Supermarkets for a picnic lunch or self catering - There are supermarkets and convenience stores all over the UK, they will always sell ready prepared sandwiches with budget to extravagant fillings and many other ready-to-eat foods (try a scotch egg, they're great!) to quickly put together a picnic to enjoy in a nearby park or green space
---
Entertainment
You don't get better value for money than something that doesn't cost anything at all and thankfully there are lots of things to do in Britain that are free.
Museums and Art Galleries:
Britain has loads of free entry museums and art galleries including some that are reckoned to be amongst the best in the world. Some of the most popular are close together in London and more than one can be visited in a day if you think your brain and eyes can cope with all that information, culture and art, these include amongst others:
There are many other free places to visit across the country, here's a guide by region. There may also be free musical performances near where you are staying, particularly in larger churches and cathedrals (usually classical but NOT church music) keep a look-out for posters and search locally with your smart-phone when here.
Note, while permanent museum exhibits are often free, there may also be a smaller pay-to-enter special exhibition at the same time.
National Parks:
Britain has fifteen National Parks, spread across the country, there are no entry fees and they are criss-crossed with public rights of way including foot and bridle paths for you to take anything from a gentle stroll to an energetic hike. Public rights of way are protected by law across the UK even where they go across private land. Ordnance Survey maps cover the whole country and are a great souvenir of your visit too.
Beaches:
I nearly didn't include this as while the vast majority of beaches in the UK are free (there may be some pay-for ones, but I've been to dozens and I've never needed to pay yet) I assumed it was the same everywhere, but it seems it isn't, so a day out by the sea won't cost you any beach access fees.
Theater, Classical Music and Opera:
The UK and especially London has a very vibrant music and theater scene, there are world class acts and shows constantly running including Shakespeare at the Globe. These things are regularly rated highest on value for money of any UK entertainments.
---
Transport within the UK

T
he UK has a very well developed public transport network, buses and trains operate between major centres daily and can make moving about within a city especially easy if used in conjunction with an app such as citymapper.
Long distance tickets (between rather than within towns and cities) on public transport should be bought in advance wherever possible, they are on sale 90 days before the travel date, though even buying them just the day before can mean a small cost saving and for busy routes ensure that you have a seat on a full train or bus.
Savings can be made by buying tickets that allow multiple journeys or that are short season passes.
BritRail - railway passes for overseas visitors with a wide range of options depending on how much of the country you want to travel across and for how long. They last from 3 days to a month consecutively or 3 to 15 days over 1 or 2 months (15 days only for 2 months). Age discounts apply to children up to 15, youth 16-25 and seniors over 60. They have to be bought in advance, cannot be purchased from within the UK and are only available to visitors on non-UK passports, they can make you large savings on rail travel around the country.
Oyster cards - a pre-pay transport card for use in London on the underground and buses (and also bus, tram, Docklands Light Railway, London Overground and Transport for London rail), the cheapest way of paying for single journeys and has daily capped fares, a maximum daily cost irrespective of the number of journeys.
---
London is expensive, away from London especially rural locations and seaside towns less so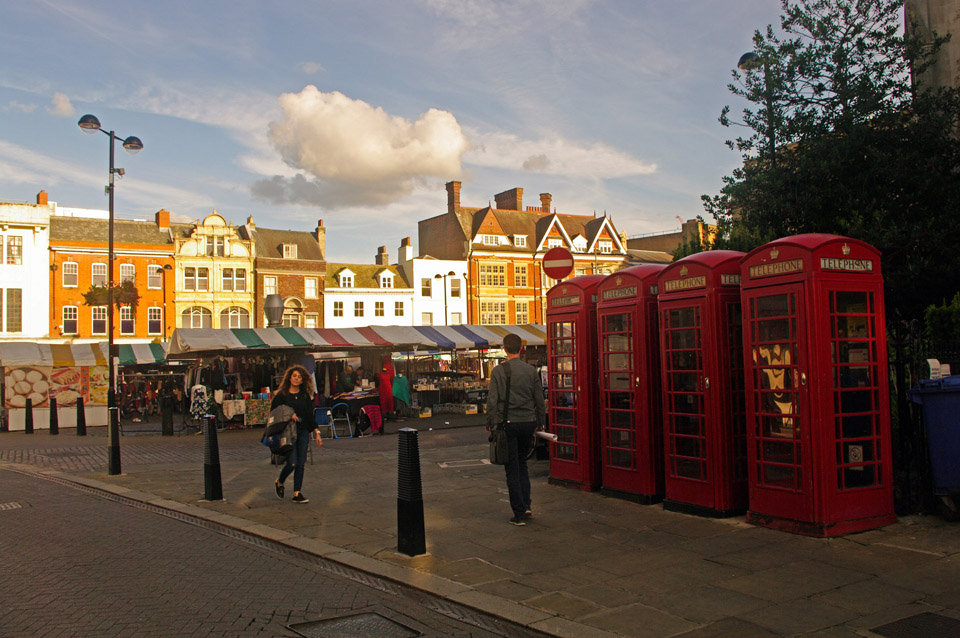 When surveyed, those visitors to the UK who didn't visit London considered the cost of visiting and the value for money for all aspects of their visit better than those who did visit London. The countryside can supply its own entertainment, National Parks, beaches, hiking etc.
London is an expensive place to visit for the British too, and while you absolutely should go there as a part of your holiday to Britain, there are many reasons to get out and see more of the country as well. Outside of London, the South East is the most expensive part of the country, with lower prices and better value to be had as you head west and north.
---
Visiting London?
You can save money by buying a London Pass or London Explorer Pass online in advance,
get an Oyster card at the same time to simplify your travel arrangements too.
---
---
Shopping
Previously, sales tax called VAT (at 20% for many goods) could be reclaimed on purchases in the UK by overseas visitors who lived outside of the EU. This practice was ended by the UK government from January the 1st 2021.
Overseas visitors may however still buy items free of VAT as long as they are sent directly to an overseas address, this will be arranged in the store if they provide such a service.
---
Reference: Information for this page was taken from surveys and statistics at Visit Britain a public body that works for the UK tourism industry.