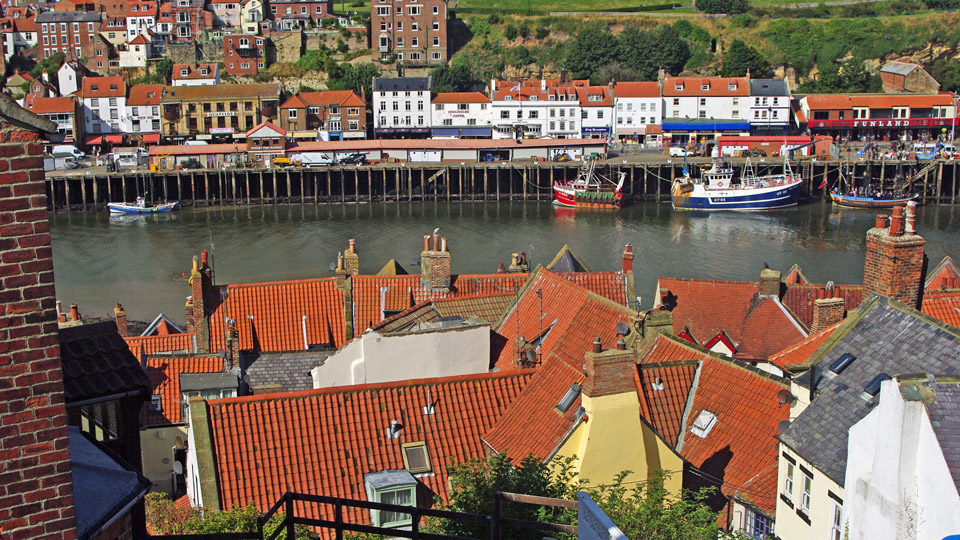 Whitby harbour as seen from the 199 steps.
Caedmon's Cross, a memorial to the earliest recognised English poet, 657-684. A late Victorian cross in St. Mary's churchyard, Whitby.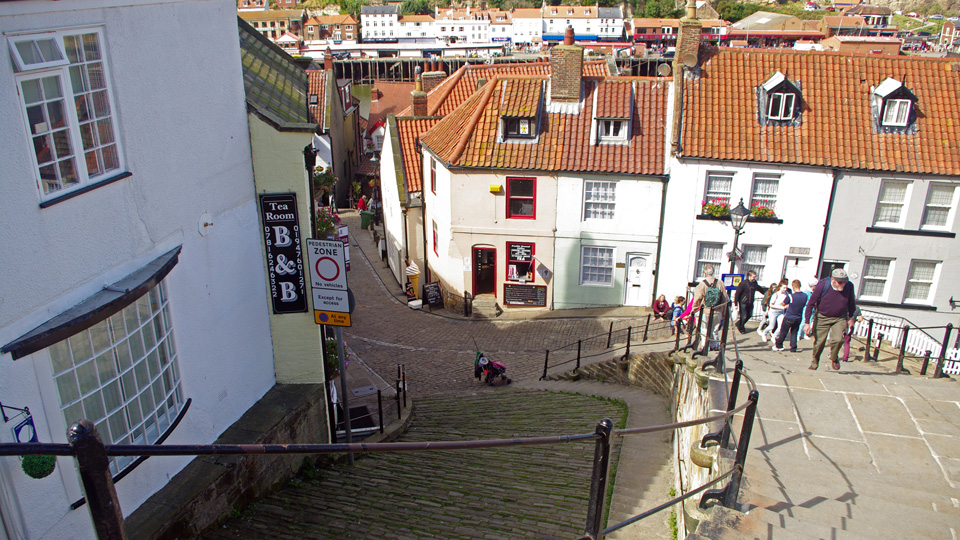 The start of Whitby's famous 199 steps, the first record of them is from 1340, they were wooden until 1774 when replaced with stone. Alongside is what was originally a donkey track, the steps lead up to St. Mary's church, the ruins of the Abbey and the "East Cliff".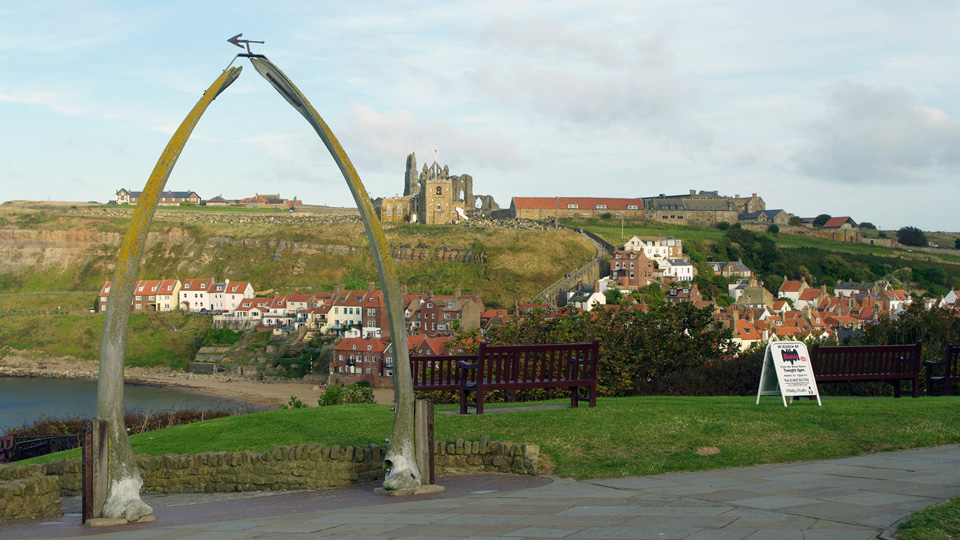 A whalebone arch on Whitby's west cliff commemorating Whitby's involvement in the past in this highly dangerous fishery. The current bones are the lower jawbones of a bowhead whale donated to Whitby from the city of Anchorage, Alaska.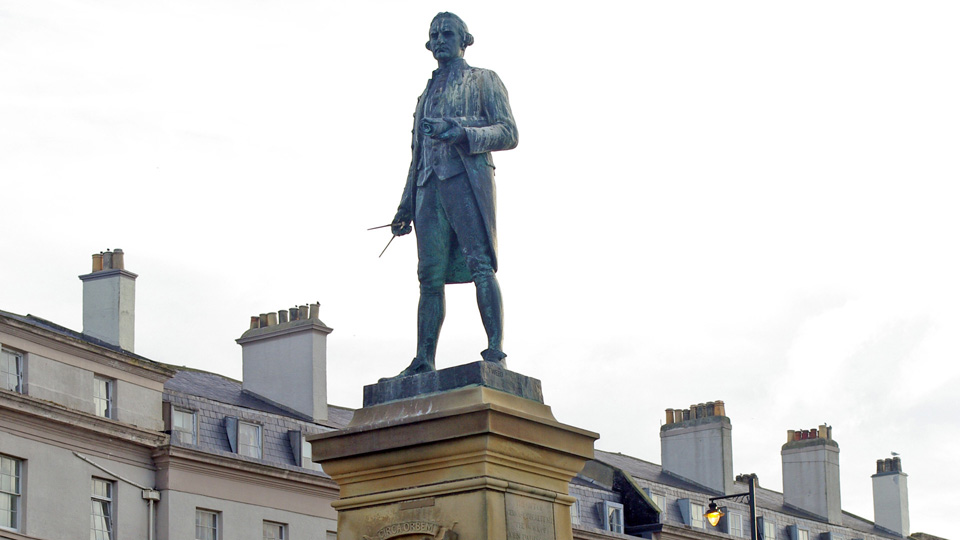 Statue of Captain Cook on the west cliff, he trained with a local shipping company here as a young man and there is a Captain Cook museum here in Whitby.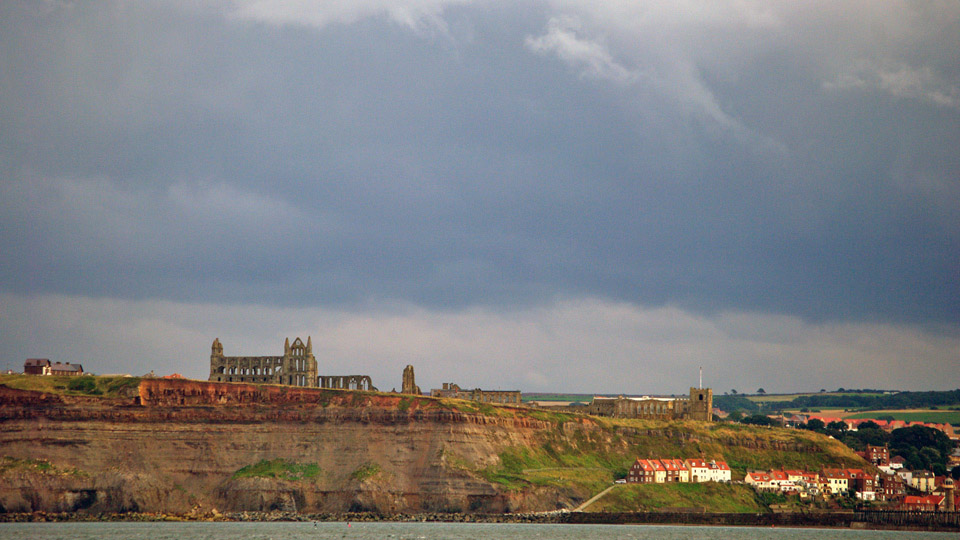 The east cliff of Whitby as seen when approaching from the sea. The ruins of Whitby Abbey, St. Mary's church and the buildings of Whitby lower down the cliff.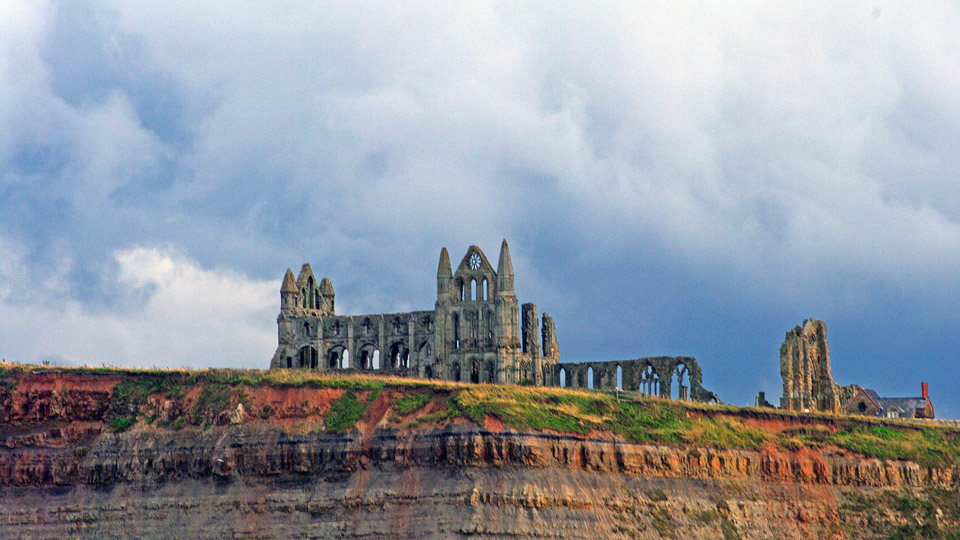 The ruins of Whitby Abbey on the east cliff as seen from the sea.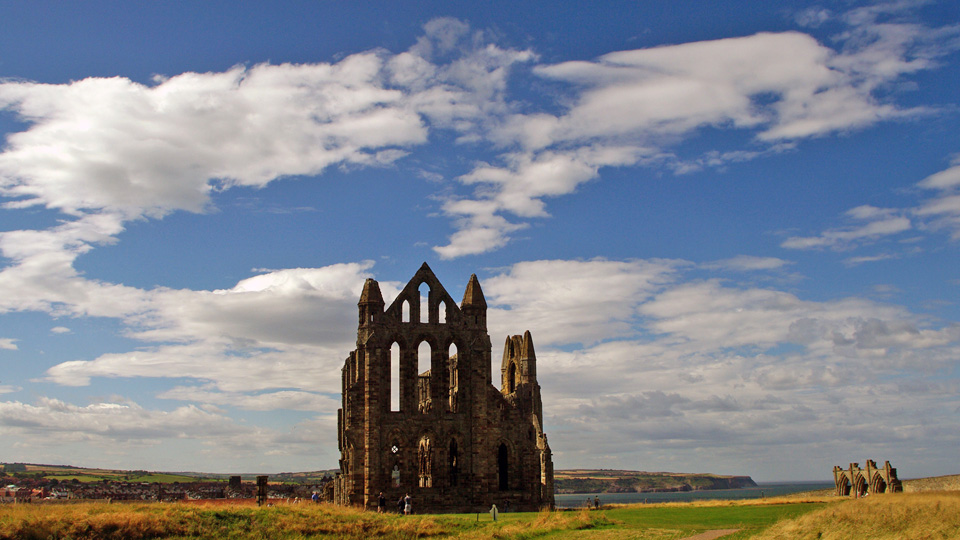 The ruins of Whitby Abbey, in part the inspiration for Bram Stoker's gothic Dracula tale.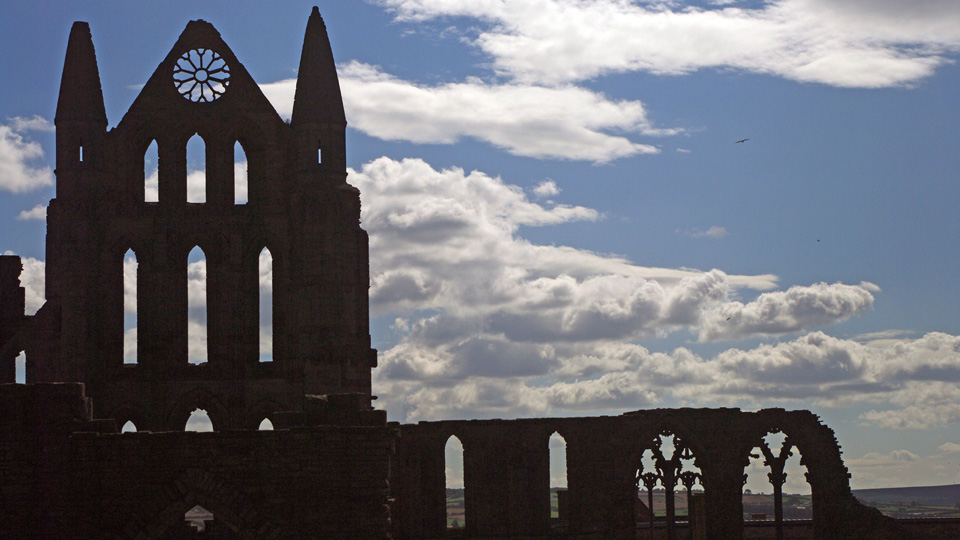 The ruins of Whitby Abbey, originally established in 657, the current ruins are of the second monastery which was destryoed by king Henry VIII in 1540, it suffered further damage in 1914 during a shore bombardment by German battlecruisers.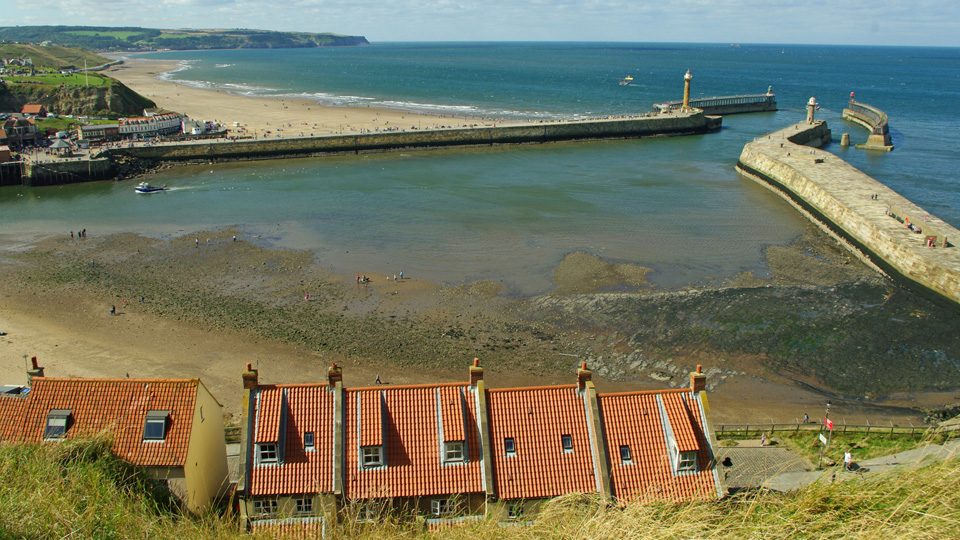 A view of the harbour from the east cliff just below St. Mary's church.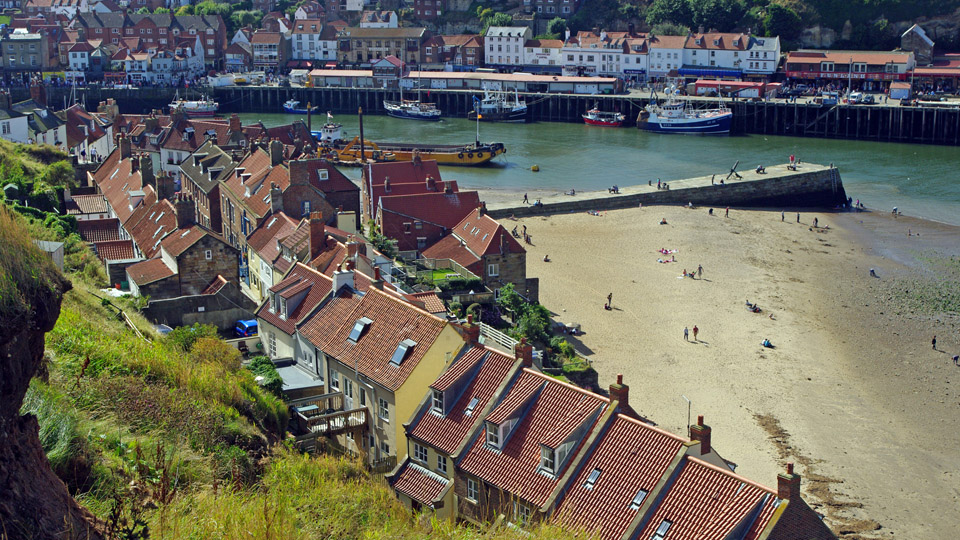 Looking back towards Whitby from the east cliff.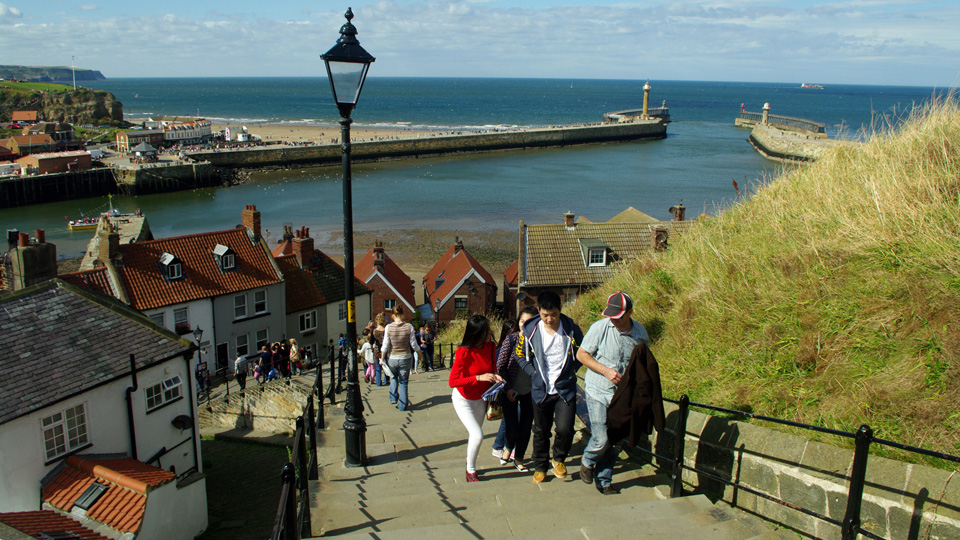 Part way up the 199 steps. The steps are not especially steep, they are wide and there are flat areas and even benches to sit down on for a while. So while there are still 199 of them there is a lot of opportunity to rest and admire the view without holding others up.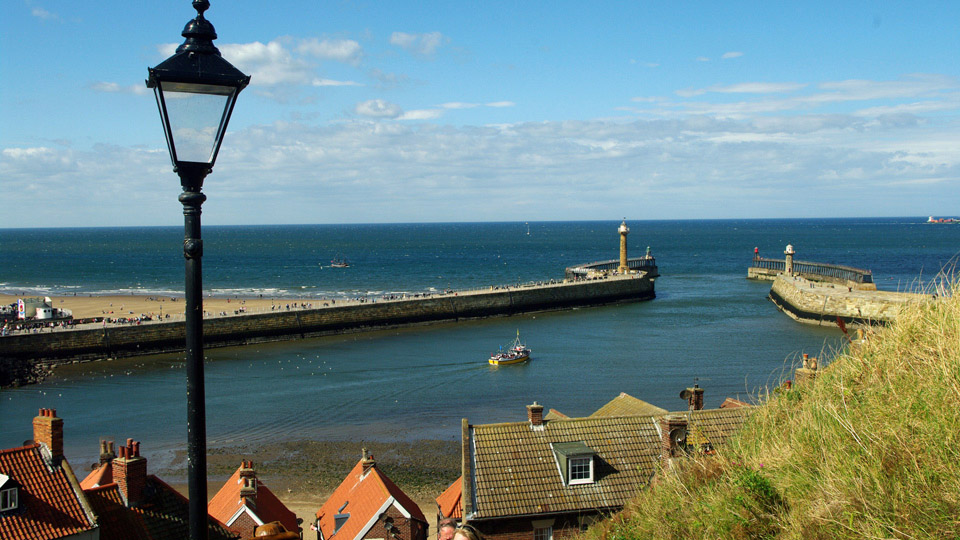 The harbour breakwaters, Whitby.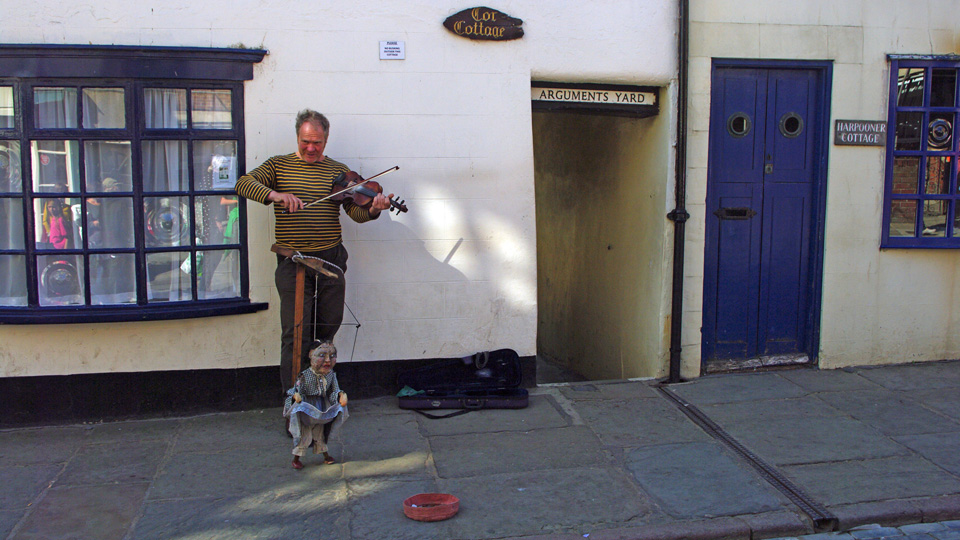 A busker in the picturesque old town of Whitby to the east side of the river Esk that runs through the town.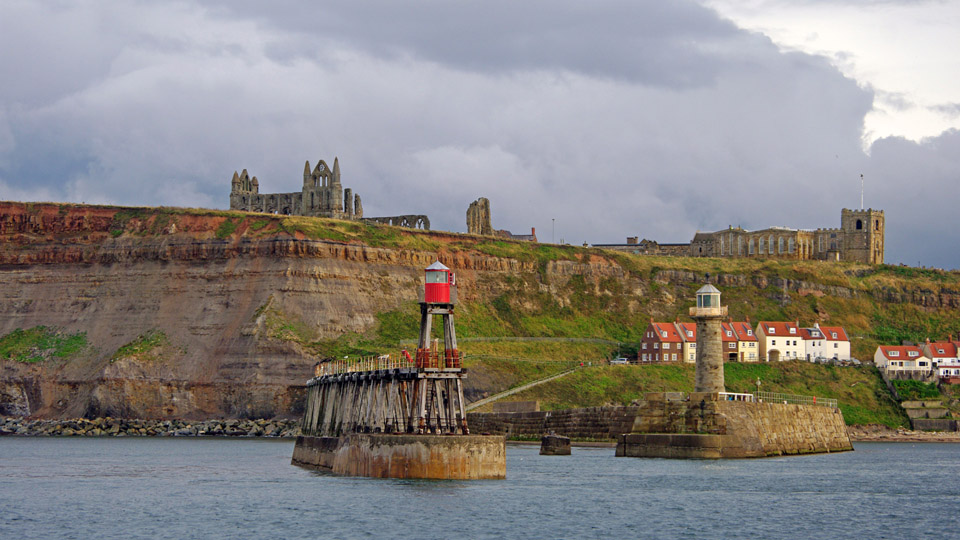 Approaching Whitby harbour, lighthouses on the breakwater in the foreground.