The National Gallery, Trafalgar Square, Central London
The story of European art - website
Underground stations: Charing Cross (Bakerloo and Northern) or Leicester Square (Northern and Piccadilly)
Visit: The Tower of London Pictures: Central London
The National Gallery is one of the top free to enter tourist attractions in Britain with over 6 million visitors a year. It is open from 10am to 6pm every day and to 9pm on Fridays. it closes for a few days at Christmas and on New Years Day, otherwise it is open year round. I recommend planning your visit before you go using the website here so as not to be wandering aimlessly around vast areas that maybe you're not so keen on.
---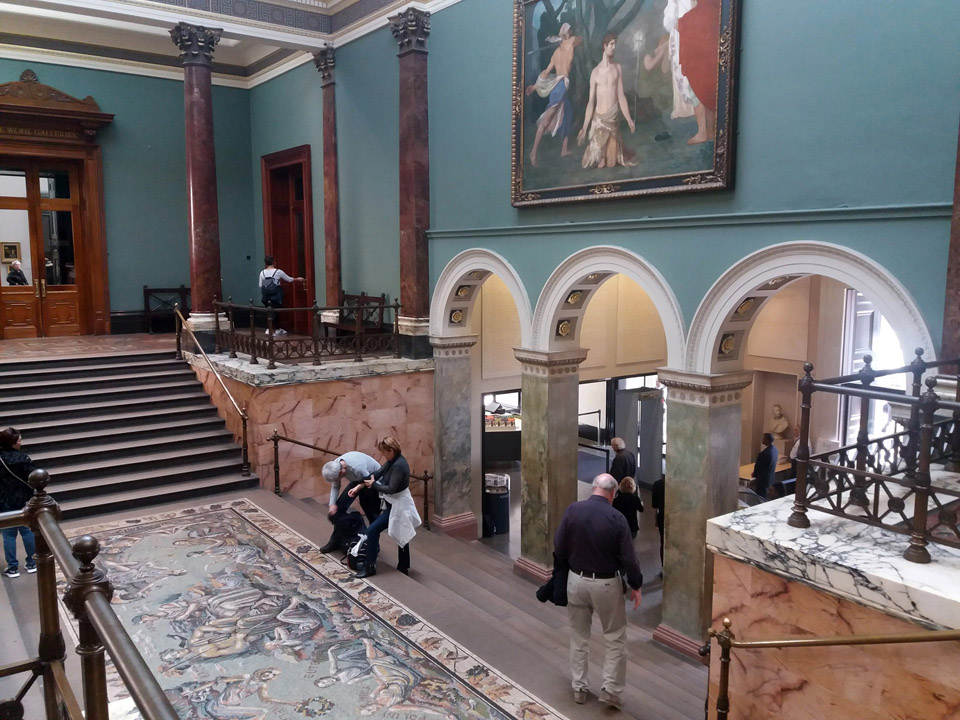 The National Gallery on Trafalgar Square - is the second most visited tourist attraction in the UK, and entry is free. It showcases European Art, I suggest you do some research before your first visit to pick out what you want to see.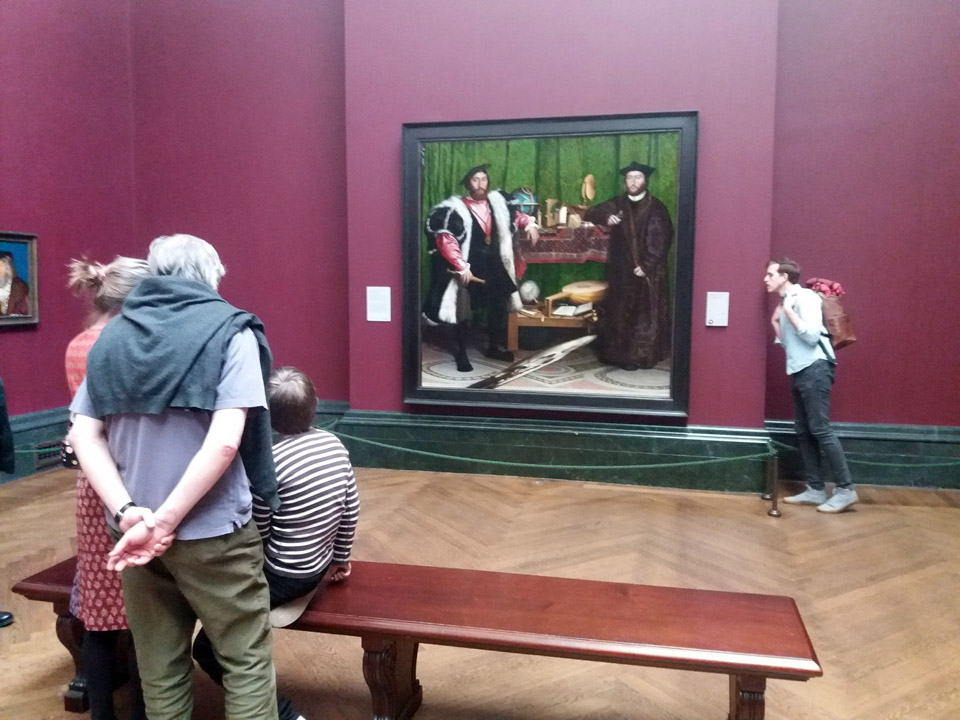 The Ambassadors, 1533, Holbein - there are so many pictures here you are already familiar with and many more to discover. This one has a skull at the feet of the subjects that can only be seen from the perspective of the young man to the right.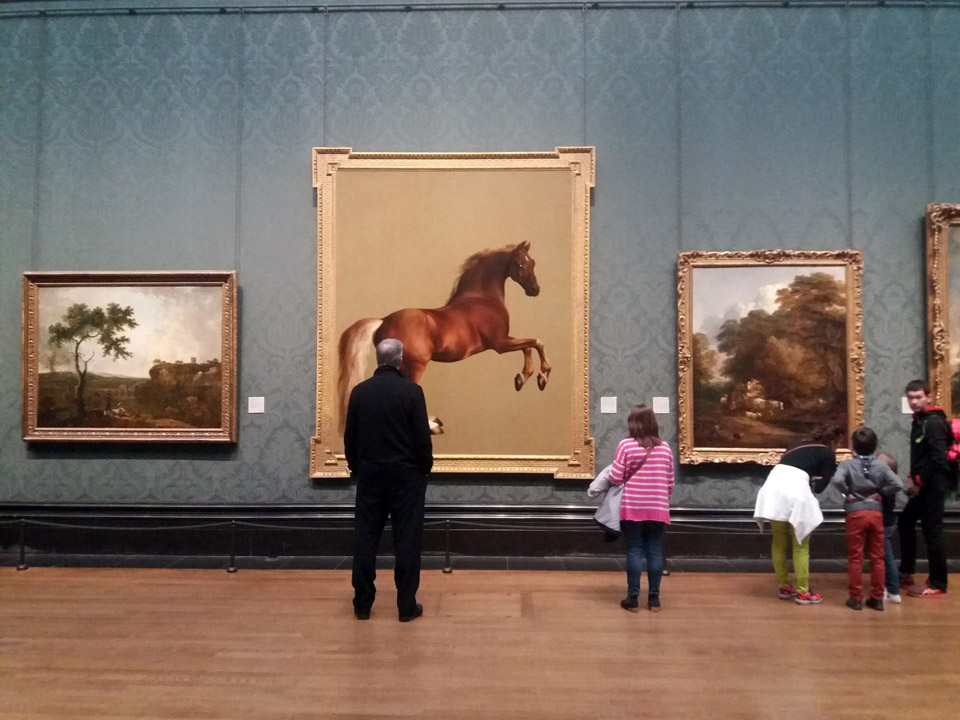 Whistlejacket, 1762, Stubbs
---
Visit: The Tower of London Pictures: Central London
Visiting London?
You can save money by buying a London Pass or London Explorer Pass online in advance,
get an Oyster card at the same time to simplify your travel arrangements too.
---
---